Digital Intraoral Sensors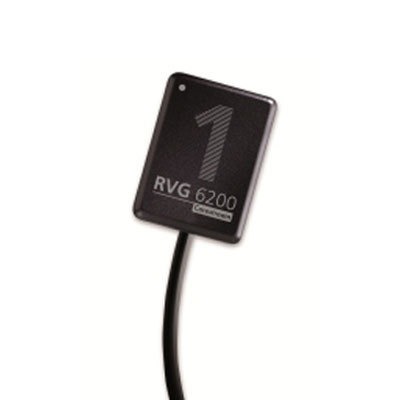 Digital Intraoral Sensors
Product Description
Digital Intraoral Sensors
RVG 6200: The best ever RVG
RVG 6200 offers a number of user- defined image processing tools which allows customizing images to meet different specifications for superior diagnoses and ease of use. It consists of three anatomical image enhancement modes which can be applied to acquire endodontic, periodontic, and dentin-enamel junction images. Image contrast can be changed by sharpness filter along with its unique dynamic slide bar giving sharpness from 0-6.
It has three easy and ideal steps to acquire an image-simply position, expose and view for seamless image acquisition. RVG 6200 sensors are tested at every step to ensure its complete waterproof durability, hence, can be fully submerged into disinfectant to control infection and shock resistant casing protects the sensor from bites, drops or any other damages.
RVG 6200 sensor features thinner ergonomically optimized rear entry cable which allows easier placement and positioning further improving the image quality. It also includes a set of RVG6200 paddle positioning devices to accelerate the implementation time of sensor. Dental radiography imaging software provides all tools to view analyze and manage images more efficiently.
Features at Glance:
Completely waterproof and shock resistant sensor
CMOS Scintillator Optical Fiber sensor
Only two step workflow: position & expose
24 lp/mm true image resolution for most superior imaging
pre-programmed anatomic enhancement filters and a dynamic sharpening slider bar
Sharpness filter with slider bar
Dose indicator guides you for over and under exposure issues so you can adjust to better exposure.
Simple and easy sensor placement
Supplied with toothbrush type positioning holders
2 years warranty